Welcome to ARCA, Adam Reeves, Chartered Accountants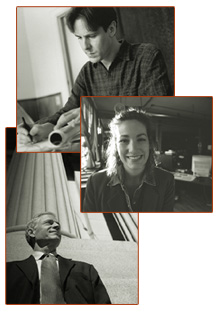 & Business Advisors
ARCA are Chartered Accountants and Business Advisers.
We offer all the usual accountancy services such as Audit, Payroll, Tax and Business Advice and more besides.
We're small enough to give personal attention, but experienced enough to meet all the needs of growing businesses.
Our approach is flexible, we aim to offer the solutions you need for your business, we will be as 'hands-on' or 'hands-off' as you want us to be.
We are based in Wrexham and service clients in Wrexham, Chester and the North West of England. Our Clients range through private individuals, owner managed businesses, and SME with £M sales figures. Services range from simple tax advise, tax returns and end of year accounts to tax planning, audits and business consultancy.
You're the client and you're in charge! Wherever possible, we will tailor our service to meet your requirements exactly.
We believe in fixed prices wherever possible. Please use our website to find out about our fresh approach will meet the accountancy needs of you and your business.

about us....